From Design to Build
We have served thousands of clients. Take a look at some of them below before you start gathering ideas for your next trade show booth.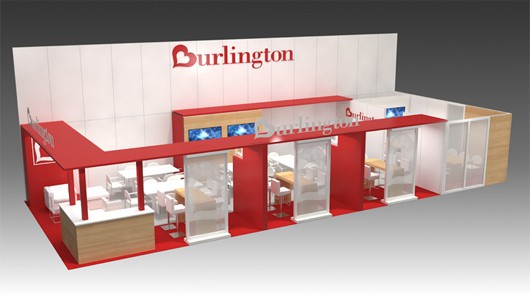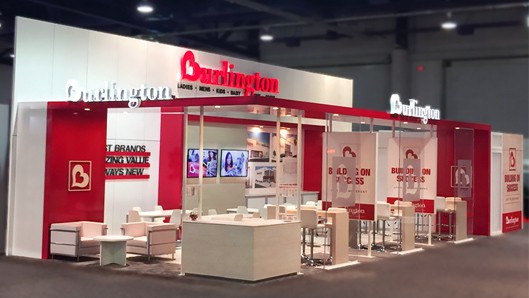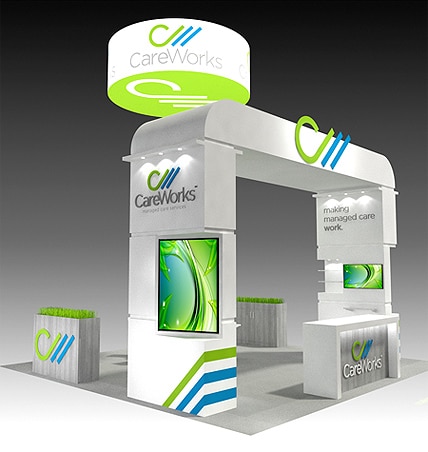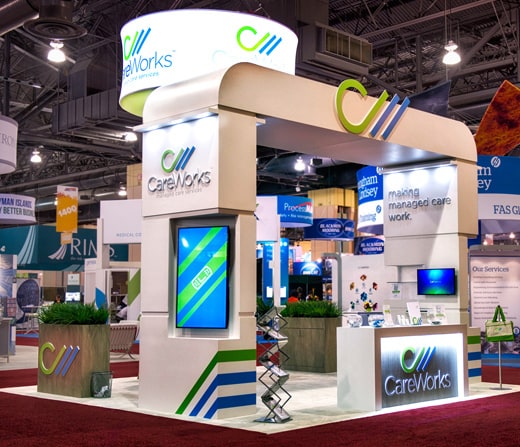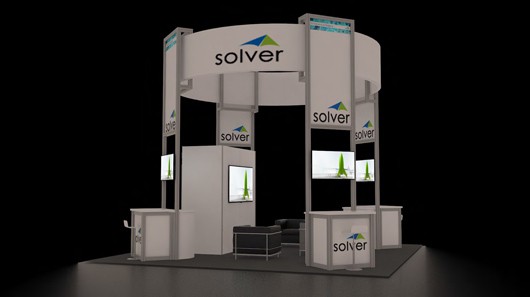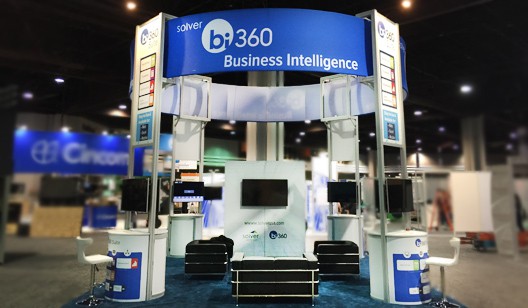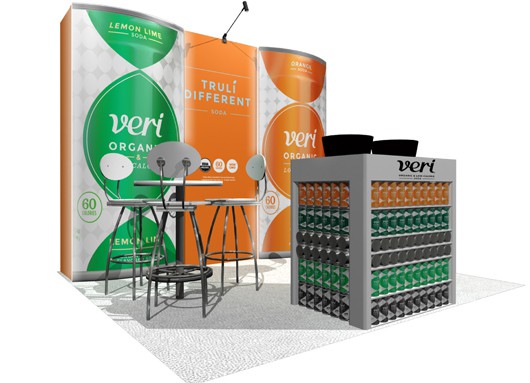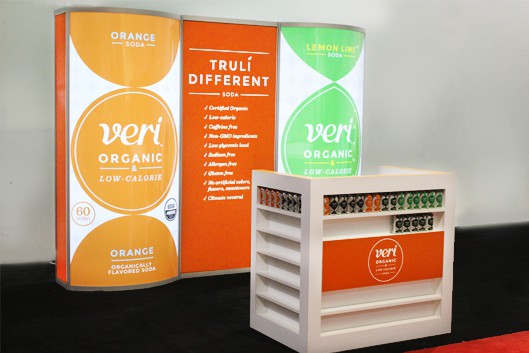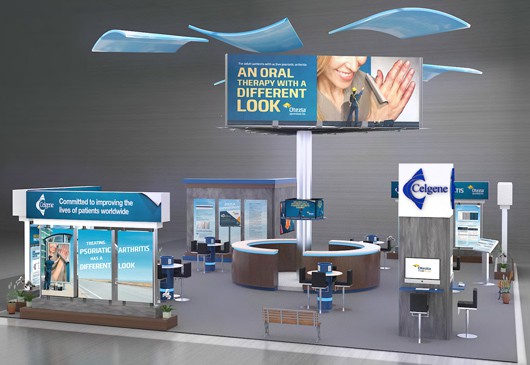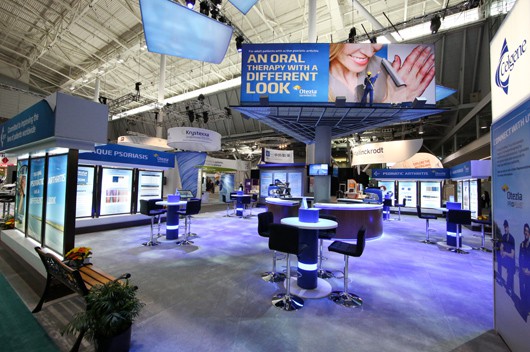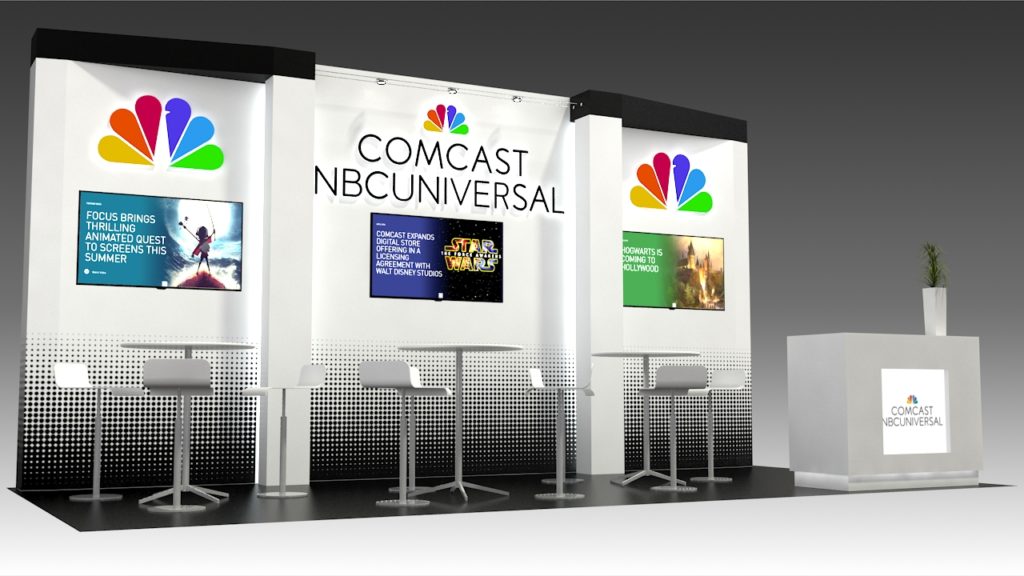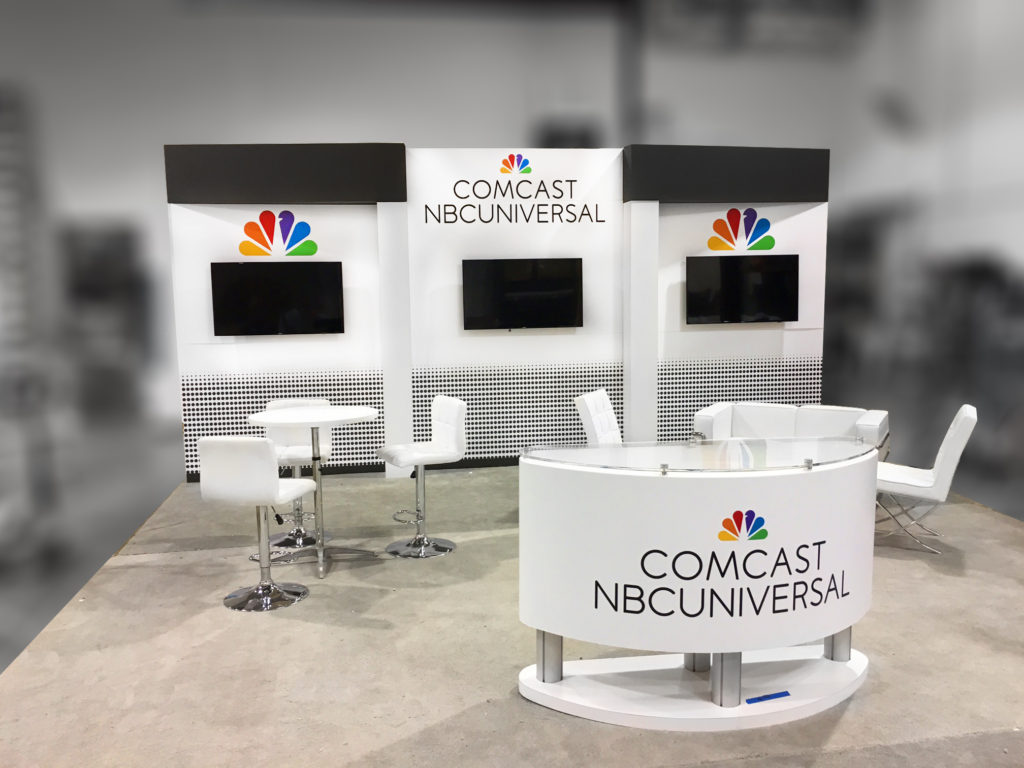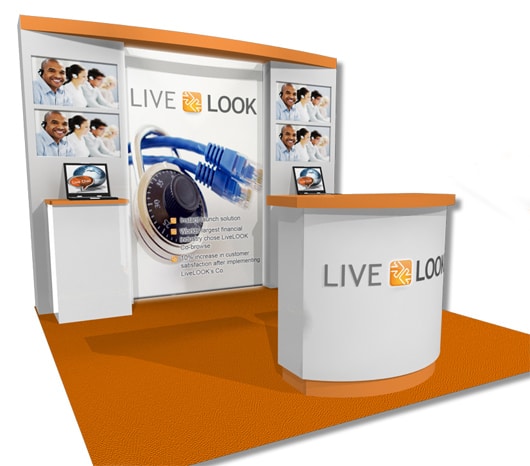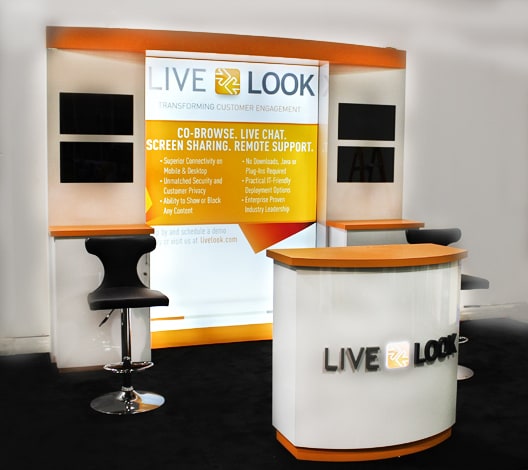 Burlington
This booth rental was a 20x50 build that utilized its space with a large backdrop and logo combination. With multiple entrances and meeting spaces, this booth worked with Burlington's goals.
CareWorks
This custom booth purchase was a 20x30 designed specifically for CareWorks goals. The result was a beautiful space with nicely lit elements and fantastic colors.
Solver
This 20x20 rental booth has a circular top that utilizes all angles of the trade show floor. From design, to build the colors changed which happens often when clients are in a rebranding phase.
Veri
This custom booth purchase was a 10x10 design with a unique counter that worked as a product display. Veri tole the show with a small space and a bright backdrop that kicked up a lot of buzz.
Celgene
This custom booth was a large, 50x50 booth build with inviting boundaries and fantastic hanging banners for a blue hue across the entire booth. Celgene gets attention from all angles of the show floor with a rentable triangular billboard in the center of their display.
NBC
This rental 10x20 trade show exhibit was for NBC/ Comcast. With a few minor tweaks before the actual build, this booth came out wonderfully with great contrast and lighting.
Oracle/ Livelook
This custom 10x10 booth purchase made for Live Look, who is now a part of Oracle, was a personalized space with a center lightbox and dual monitors on each bordering pillars.
We're Waiting for Your Message...
Reach out to Los Angeles Exhibit Rentals to start discussing your trade show booth today!